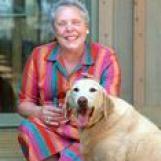 Adelaide Key
The Adelaide Key Endowed scholarship was established by the late Adelaide Key, community advocate and one of Asheville's most influential philanthropists. Ms. Key was a prominent advocate of every cause from health care and secondary education to making a better life for LGBT youths. Her legacy is in every corner of Western North Carolina.

Advanced Superabrasives
Advanced Superabrasives was founded in 1993 as Advanced Tool, Inc in Asheville, North Carolina. In September of 2000 the company moved to their present location, just outside of Asheville, NC, in the town of Mars Hill, and to better describe what they manufacture, they changed their name to Advanced Superabrasives.

Altrusa International of Asheville
Altrusa International, Inc. is a global volunteer organization whose purpose is to promote better communities through service. Altrusa International of Asheville, NC is comprised of women with diverse backgrounds and experiences who are dedicated to improving their local community through service projects, educational scholarships, and humanitarian aid.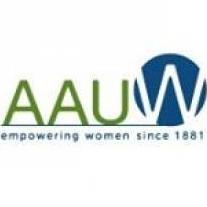 American Association of University Women, Asheville Branch
The Asheville branch of AAUW traces its history from 1915 when sixteen local women college graduates organized what would locally become AAUW Asheville. Its work in Asheville has been ongoing and influential in the community, nation, and world, assisting women through such related projects as refugee relief and improvement of public schools.
The American Association of University Women (AAUW) is the nation's leading voice promoting equity and education for women and girls. Since their founding in 1881, AAUW members have examined and taken positions on the fundamental issues of the day — educational, social, economic, and political.

ArvinMeritor (Meritor)
Meritor (formerly ArvinMeritor) is a leading global supplier of drivetrain, mobility, braking and aftermarket solutions for commercial vehicle and industrial markets. With more than a 100-year legacy of providing innovative products that offer superior performance, efficiency and reliability, the company serves commercial truck, trailer, defense, specialty and aftermarket customers around the world. Common stock is traded on the New York Stock Exchange under the ticker symbol MTOR. In 2000 Meritor Automotive and Arvin Industries merge to form ArvinMeritor, Inc. (NYSE: ARM). In 2011 ArvinMeritor officially changes the name of the company back to Meritor – signifying a dedicated focus to the commercial vehicle and industrial businesses and marking an important evolution in the company's history.
Asheville Latin Americans Achieving Success (ALAS)
"Asheville Latin Americans Achieving Success (ALAS) is a Latinx-led non-profit that develops Latinx leadership in Buncombe County and improves access to education through mentoring, training and scholarship.

AT & T- North Carolina
AT&T is the world's largest communications company. Through a generous donation, the AT&T North Caroilna scholarship was established in 2009.

Bankers Insurance Group
Founded in 1976, Bankers Insurance Group has grown from a small local company to a diverse corporation with a hard-earned reputation for innovative insurance products and superior customer service. Bankers Insurance wants to recognize future like-minded students with this scholarship to help the students achieve all that they can be.

Bolton Construction Service
In 1925 William Bolton Sr. established W.E. Bolton Company for the purpose of installing and servicing coal-fired heating and commercial refrigeration systems for local dairies and meat packing plants. In early 2003, the Company added Stainless Steel Fabricators, Inc. and the former Asheville Division of Bolton Corp. to its family. Presently the company has two offices, Bolton Construction and Service of Raleigh, LLC and Bolton Construction and Service of WNC, Inc. This 4th generation family business continues to offer quality construction and service abilities to our residential and commercial clients in heating, air conditioning, plumbing, fabrication, electrical, general contracting, and fire protection services.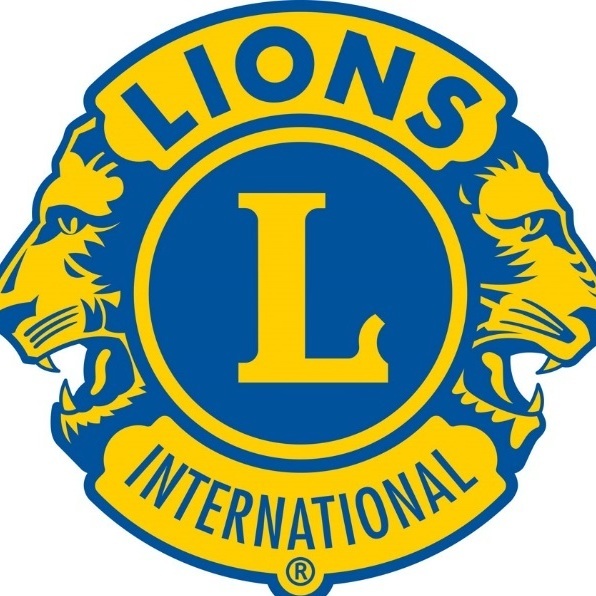 Candler Lions Club
The Candler Lions Club is a local civic organization dedicated to helping the community and those in need.

Capt. Jeff Bowen Scholarship
This scholarship was established in memory of Capt. Jeff Bowen, a 13-year veteran of the Asheville Fire Department, who gave his life in the service of others while searching for victims in a local building fire in 2011. This scholarship is awarded to students who are volunteers and/or active firefighters enrolled in the Fire Protection Technology program.
Children's Welfare League
The Children's Welfare League has been in existence for over 90 years. Since its formation to the present there has always been one common purpose: to improve and enrich the lives and education of children in the Buncombe County area. ​In 2000 to celebrate its 75th anniversary and the advent of the 21st century CWL endowed a scholarship for students in our community attending A-B Tech. The initial gift of $10,000 has since grown to an endowment exceeding $100,000.

Deltec Homes
The company that eventually became Deltec Homes was founded by Clyde Kinser in 1955 as Kinser Home Insulation of Asheville. Today, Deltec specializes in primary family residences.
Dennis Hulsing
Dennis Hulsing is the primary contributor to the Hulsing Hotel Scholarship. A graduate from Kansas State University in 1985 with a degree in Business Administration Hulsing worked for Marriott from 1983 to 1991 in various capacities ending as an Area Manager. He worked for Omni Hotels for nine years from 1991 to 2000 and was Senior Vice President for the company. He is currently the President and CEO of Hulsing Enterprises Inc. the parent company of the Crowne Plaza Resort and Four Points by Sherton Asheville.
Doug and Jean DeLoach Haldane
Jean DeLoach Haldane and Douglas Haldane are the major contributors to the Edna and C.J. DeLoach Scholarship. Jean Haldane is a retired educator. She has taught at the elementary school level as well as teaching for 12 years in A-B Tech's Compensatory Education program. While officially retired she continues working with the Compensatory Education program on a part time basis. Douglas Haldane is a retired Military Officer and Banker. Both Jean and Douglas believe strongly in the importance of education as a means of personal and professional success for all members of their community.
Dr. and Mrs. Lary Schulhof
Dr. Lary and Jan Schulhof are the primary contributors to the Jan and Lary Schulhof Endowed Scholarship which is awarded to a student enrolled in any Allied Health curriculum program. Dr. Schulhof practiced Neurosurgery in Asheville from 1975 – 2009. He is a member of the A-B Tech Foundation Board of Directors where in the past he served as Chairman. He is on or has been on the Boards of numerous civic organization including the Mission Health System the Mission Heath System Foundation the Community Foundation of WNC and the Care Partners Foundation among others. Mrs. Schulhof is serving or has served on several civic Boards as well including the Asheville Art Museum the French Broad River Garden Club Foundation the Vetust Study Club and the Carolina's Dahlia's Society.
Dr. Don and Marjorie Locke
This scholarship was established by Dr. Don and Marjorie Locke in 2014. It is awarded to students enrolled in any curriculum program. Before his untimely death in 2016, Dr. Locke was a member of the A-B Tech Board of Trustees. He was the Distinguished Professor Emeritus at NC State University and retired Director of Diversity and Multiculturalism at the University of North Carolina at Asheville. He was also the author/co-author of more than 125 publications, with a focus on multicultural issues. Mrs. Locke is a long-time advocate and supporter of education and continues to support students throughout the community. She is also active in Delta Sigma Theta Sorority, Delta House, the YWCA, and Emmanuel Lutheran Church.
Dr. Joseph Fox
Dr. Joseph Fox is the primary contributor to the Hazel Fox Minority Student Entrepreneurship Scholarship. This scholarship was established in memory of his mother Hazel Fox. Dr. Fox is the former department chair of Business Administration at Asheville-Buncombe Technical Community College. He was also responsible for assisting the College in developing a two-year Entrepreneurship program.
Dr. William Sabo
Dr. William Sabo, along with members of his family created the Theresa Sabo Endowed Nursing Scholarship in memory of his wife, Theresa who was a graduate of A-B Tech's Nursing Program in 2000. Dr. Sabo is a retired Professor of Political Science at UNC Asheville. During his tenure at UNC Asheville, he taught courses in American Politics with an emphasis on institutional solutions to overcoming the barriers to collective action and cooperation.

Elliott Family-Sunshine Chevrolet
Sunshine Chevrolet in Arden, NC, also serving Asheville, NC and Hendersonville, NC is proud to be an automotive leader in our area. Since opening it's doors, Sunshine Chevrolet has kept a firm commitment to customers offering a wide selection of vehicles and hope to make the car buying process as quick and hassle free as possible.
Ethan and Jacqueline Wingfield
The Wingfield Scholarship for Promising Leaders was established with an initial donation from 28-year old Ethan Wingfield and his wife Jacqueline. Ethan is an A-B Tech alumnus who went on to graduate from Brown University. Wingfield says his goal was to establish a scholarship that attracts students who have academic potential and are committed to giving back to Western North Carolina. It's somebody with high potential who will go on to earn a college education and over the course of their lifetime really seek to give back and make this community a better place. Wingfield says one of the challenges facing the region is making sure the best and brightest continue to call Western North Carolina home.
Fred Anderson Nissan of Asheville
This scholarship was established in 2012. Fred Anderson Nissan has been in business since 1955. This scholarship provides financial support to students enrolled in the Automotive Technology program at A-B Tech. French Broad River Garden Club
The French Board River Garden Foundation, located in Asheville, NC, was chartered in 1927. The Garden Club is committed to promoting the conservation, development and intelligent use of the natural resources of North Carolina and elsewhere.

Gene Haas Foundation
The Gene Haas Foundation was founded in 1999 by Gene Haas to fund the needs of the local community. Mr. Haas is the owner of Haas Automation, Inc., America's leading builder of CNC machine tools. This scholarship is awarded to students enrolled in the Computer-Integrated Machining Technology program and the Mechanical Engineering Technology Degree program. Other qualifications include a 2.5 GPA; Preference given to students who are recent high school graduates who have taken machining courses while in high school.
Gina Trippi
Gina Trippi established the Brigadier Carl L. Trippi Scholarship in memory of her father. She is the co-owner of MetroWines in Asheville. "In his career, my father flew every kind of aircraft from passenger planes to transport planes to fighter jets and as an FAA Test Pilot," Gina said. "His awards included Command Pilot's Wings, World War ll Victory medal, National Defense Service Medal, Louisiana War Cross and Louisiana Emergency Service Medal."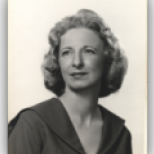 Grace Joan Love Schneider
Grace Joan Love Schneider (1920-1999) was a ceramist and philanthropist. She was the daughter of Lillian and Everett Ketchum, a politically active Jacksonville, Fla., couple. Some of their well-known friends — Dwight D. Eisenhower, Herbert Hoover. The Grace Joan Love Schneider Endowed Scholarship was established in 2000 by a bequest from the estate of Grace Joan Love Schneider.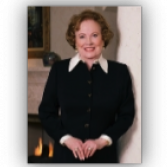 Grove Park Inn- Omni Hotels Resorts
Generous donations were provided by the Grove Park Inn in honor of Elaine D. Sammons, who was the wife of Charles Sammons, who bought the historical Grove Park Inn in 1955. In the early 1980's Elaine Sammons encouraged her husband to undertake a historical restoration to preserve the property's heritage. With her extensive hospitality background, she agreed to oversee the $20 million restoration. After Mr. Sammons' death in 1988, Mrs. Sammons dedicated herself to preserving the heritage of the historic hotel. The Grove Park Inn Resort & Spa served as Mrs. Sammons' summer home for several years before her death in 2000.
Heirloom Hospitality Group
Heirloom Hospitality Group is a family owned business located in Asheville NC which owns and operates Curate Bar de Tapas and The Nightbell. Our mission is to enrich the experience of our guests and our employees as well as support the community we live in. We can accomplish this through superior quality in food and beverages exceptional customer service sales growth cost controls treating our employees like family maintaining Green Restaurant certification and supporting educational and charitable organizations. We believe that our employees are our most important resource and our success depends upon creating and retaining a staff capable of delivering an exceptional dining experience to every customer every time.
Jack and Carolyn Ferguson
Jack and Carolyn Ferguson are the primary contributors to the Jack and Carolyn Ferguson Endowed Scholarship. It is awarded to students enrolled in the Nursing Degree program or Allied Health programs. Jack and Carolyn have been long-time friends of the college and have donated and supported A-B Tech for more than a decade. He retired from Lowes and serves on the College Foundation Board of Directors. Their generous giving has not only transformed the College but our community.
Jerry Dave
Jerry Dave established the Joseph Dave Engineering Endowed Scholarship in memory of his father Joseph Dave founder of Dave Steel Company. Dave Steel Company was founded in 1929. It is a structural steel fabrication company with the main office located in Asheville NC. Mr. Dave serves as Chairman of the Board at Dave Steel Company. He is also one of the founding members of the A-B Tech College Foundation where he served as a member of the College Foundation Board of Directors as Vice-President in 1996 and Board Chair from 1998-2000.